So, I'm not participating in any blog hop, but I am (what's the word) promoting? one.
I did this with the Easter Extravaganza too. This time it's the Spring Carnival hop.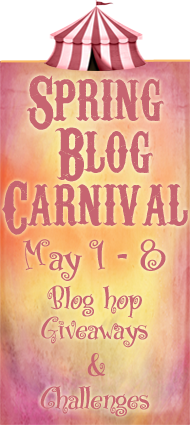 I have been hopping around a lot these past few days. I have hopped to exactly 192 blogs so far, many of which weren't actually hosting a giveaway because they forgot (and I forgot to use the new list instead of the original list for sign ups that had close to 250). I'm glad I'm almost done!
Everyone should go enter some giveaways!
Here is the ginormungous linky list of blogs: