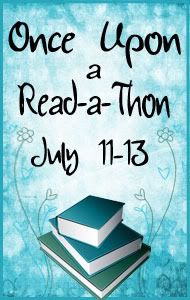 Total Books Read: 0
Total Pages Read: 6
Books Read Since Last Update: 0
Pages Read since last update:6
Total time read: 10 minutes
How I'm currently feeling: I have been feeling brain dead today and can't focus long enough to read!
I've been turning into a lazy blogger and reader this month. I had a couple posts that I needed to have up by today, and they aren't up! I'm sort of mad at my dad because he won't fix my laptop even though it's a simple repair! That leaves me to fight with my computer addict of a brother who has serious anger issues when it comes to the family computer.