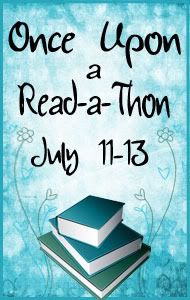 Total Books Read: 0
Total Pages Read: 43
Books Read Since Last Update: 0
Pages Read since last update: 19
Total time read: 1 hour
How I'm currently feeling: I should just drop out of the Read-a-Thon. I'm reading slower than my normal pace thanks to lots of stress! EURGH! I don't like stress!
Tomorrow is 3 times busier than Monday and Tuesday combined! If I can't handle a read-a-thon when I'm not busy, how will I do when I am?!?!?!?