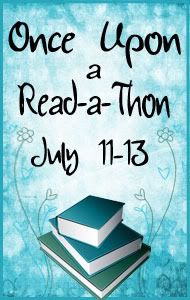 Total Books Read: 0
Total Pages Read: 0
Books Read Since Last Update: 0
Pages Read since last update:0
Last Line Read:
Total time read: 0 hours
How I'm currently feeling: I should've started reading sooner!
I'm still trying to figure out what I'll read. I'm going to finish Anne Frank, then I'll probably read Peter Pan or Pride and Prejudice. I really want to read To Kill a Mockingbird, but my copy is lost. I also might do Romeo and Juliet.
My goal is 3-4 books. Based on my performance during the Squeaky Books read-a-thon, I'll be lucky if I get 3 done.