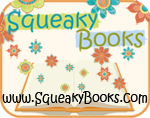 Today I have the pleasure of hosting one of my favorite bloggers here in honor of Utah Book Month! Can you guess who it is? That's right…Enna Isilee!
What are you doing when you aren't reading or blogging?
Hm... well, this summer the answer would be working. And during the school year the answer is homework. BUT, excluding both of those I also love TV and video games. I just bought Age of Empires 3 and I love it! It's taking up most of my free time. I'm also a huge Zelda fan. Ooh, and I love to play tennis, though I don't get to do it very often since it requires another person to play with you, and people are always busy. :P
If you were stuck on a deserted island, what 3 books would you bring?
I'm going to exclude any religious texts... and say... The Night Circus, Life of Pi, and... the dictionary. A big dictionary. The Night Circus and Life of Pi have so much stuff in them that you could read them over and over and over, and I love them. And the dictionary would allow me to build my vocabulary during the dull times.
What are 3 words that describe your personality?
That's a tricky question because I would use different words to describe who Enna is and who my alter ego (meaning my real-life self) is. I would describe my Enna-self as energetic, enthusiastic, and crazy. I like to be the life of the party. I would describe my real-life self as pragmatic, sarcastic, and bossy. I like to be in charge all the time. That's why Enna and I are such a great pair! We temper each other out. (P.S. I know this makes me sound schizo. There are not two people in my head. It's just me.)
What's the first book you can remember reading?
Oh, wow. There are a few books that I remember as my first books, but I can't remember which one was very first. There was A Bargain for Francis,and Lily and the Wooden Bowl. Those are the two I remember the most.
If you had to pick one author to meet, who would it be?
One I haven't met yet? Because my favorite author to just kill some time with would be Ally Condie. She's so easy to talk to! But someone I haven't yet met... I don't know. I really wouldn't care too much to meet JK Rowling... I've already met Markus Zusak... OOH! I know! Laini Taylor. I've never met her in person and I REALLY REALLY want to.
Who are some of your favorite Utah Authors?
Well, Ally Condie (as aforementioned), and Shannon Hale (duh). But I also love Bree Despain, Brodi Ashton, Emily Wing Smith, Julie Wright, and so many more! Seriously, I could list pretty much every Utah author here, but I'm running out of time so I'll have to stop there.
Thanks for interviewing me!