Have an idea for a future Fairy Tale Friday? Let me know!
This week we actually have a theme! In honor of Scarlet, which I reviewed last week, we're talking about the Big Bad Wolf!
Little Red Riding Hood
Everyone's heard of Red Riding Hood I hope! But there are many different versions. The three versions I'm familiar with (though there are dozens more, I'm sure) all start the same, but each comes with a drastically different ending.
The wolf eats Red Riding Hood, a woodcutter saves the day, and slaughters the wolf.
The wolf eats Red Riding Hood, a woodcutter saves the day, and decides to have fun with the wolf, stuffing rocks in his belly so when he wakes up the weight of the rocks kills him.
The wolf eats Red Riding Hood. The End.
For some strange reason, I kind of like the last ending because as far as I can tell, that's the earliest version of the three, and a wonderful example of how not all fairy tale end in Happily Ever After.
The Wolf and Seven Young Kids
This story follows a similar pattern to both Red Riding Hood and The Three Little Pigs (but more on that later). But instead of little girls or pigs, we get goats. Seven little goats are left home alone, and a wolf comes knocking! But they've been warned about how to recognize the wolf, so the wolf has to disguise itself until they're convinced it's their mother.
The next thing you know, you're a little goat trapped in the belly of a wolf until your mother pulls a woodcutter and replaces you with a bunch of rocks, and then you're laughing your head off as the wolf falls into the river and dies a horrible death. Happy, huh?
The Three Little Pigs
You've all heard the story of the three little pigs a zillion times, I bet. But what if I were to tell you that it wasn't the real story of the three little pigs? Yup! I read two versions of this story, the original and the version found in the Green Fairy Book, and both were very different from what we've grown up knowing. Once again, Disney has brainwashed children with a simplified version of the story!
The original begins as we'd expect it to, but once he's blown down the first two houses (eating the owners), he goes a different route with the third little pig. He cleverly tried to meet him outside of his safe home, but each time the pig is cleverer and narrowly avoids the wolf, ending with a happily after for at least one character.
Now, the other one is much, much different. First off, there is no wolf. Instead, there's a fox. And second, there's no straw nor sticks around for house-building. Instead, the first two pigs have houses build out of mud and cabbage, respectively. The fox stops by to visit and after being turned down either digs or chews through the house and captures the pig, taking it back to his lair. The interactions with the third pig are just about the same, and end with a dead wolf and three happy pigs.
And now, being the cruel person that I am, I leave you with a curse. Enjoy!
(Imagine having a mother who forced you to memorize it and sing it in front of a large group of people…I still have nightmares)
Now my favorite part of Fairy Tale Friday, recommending some retellings!
YA RETELLINGS
I've reviewed all three (all with 5 star ratings!) and recommend you check them out
(AWESOME) PICTURE BOOKS
These are both outstanding picture books that turn the three little pigs upside down (in more ways than one!) One is by Jon Sciesza, and the other won the Caldecott. If that hasn't convinced you, I don't know what will!
TV/MOVIE/(BROADWAY)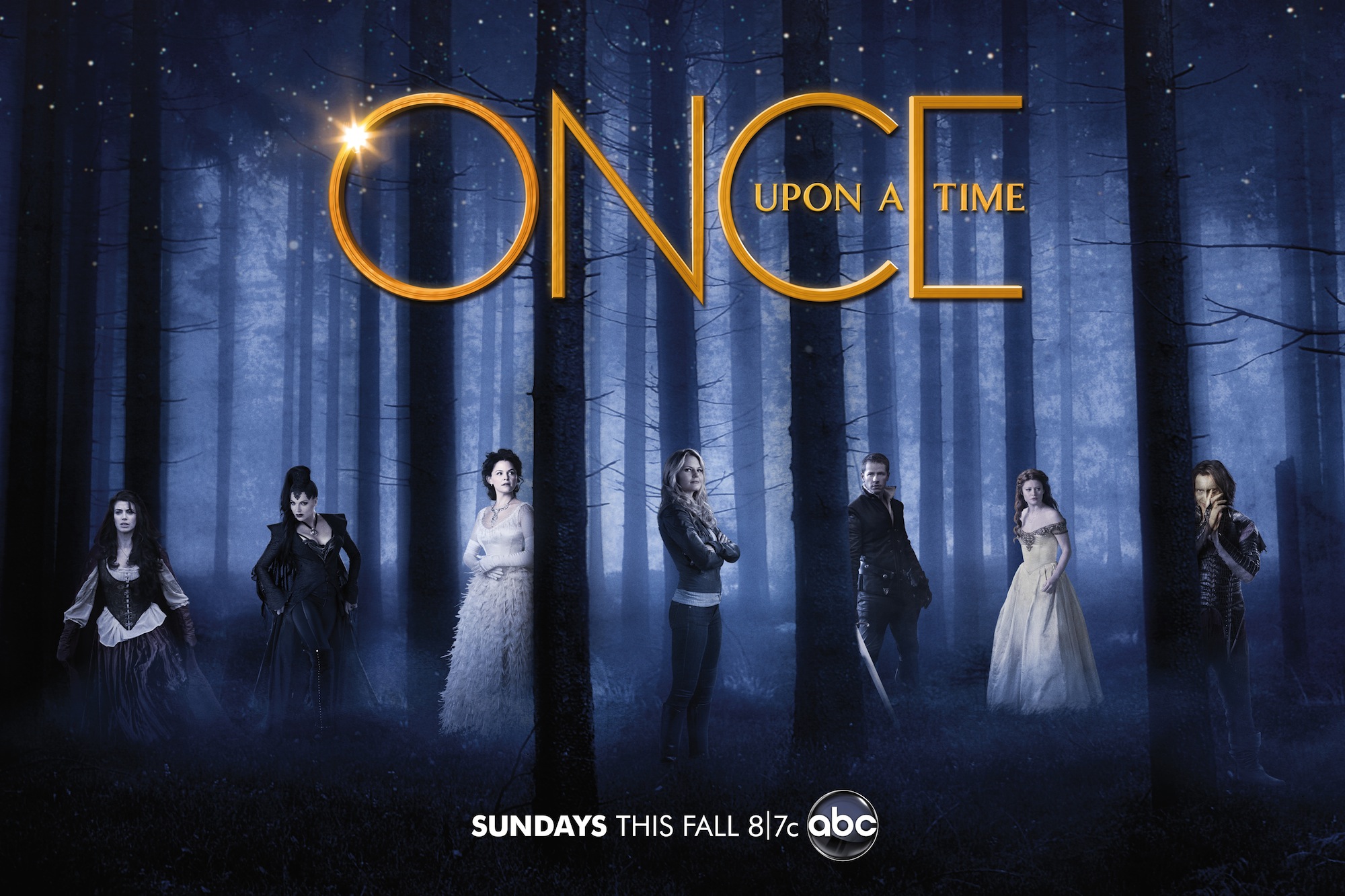 Once Upon a Time is amazing, and the character of Ruby (aka Red Riding Hood) is one of my favorites. And Into the Woods is my favorite Broadway show second only to Les Miserables. It shows what happens when you mix a bunch of fairy tale characters together and leave them lost in the woods. The best part? They're both on Netflix!
What are your thoughts on these fairy tales?
Do you have any other retellings to recommend?