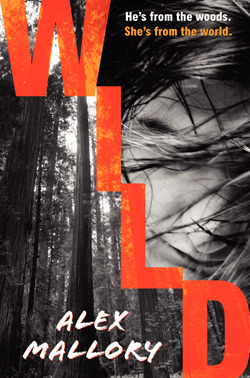 Publisher: HarperTeen
Release Date: July 8th, 2014
Genre: Contemporary YA Retelling
Source: eARC for Blog Tour
Find it:
Amazon
|
Goodreads
The forest is full of secrets, and no one understands that better than Cade. Foraging, hunting, surviving— that's all he knows. Alone for years, Cade believes he's the sole survivor. At least, until he catches a glimpse of a beautiful stranger…


Dara expected to find natural wonders when she set off for a spring break camping trip. Instead, she discovers a primitive boy— he's stealthy and handsome and he might be following her. Intrigued, Dara seeks him out and sets a catastrophe in motion.


Thrust back into society, Cade struggles with the realization that the life he knew was a lie. But he's not the only one. Trying to explain life in a normal town leaves Dara questioning it.


As the media swarm and the police close in, Dara and Cade risk everything to get closer. But will the truth about Cade's past tear them apart?
Growing up, Disney's Tarzan was one of my favorite movies. Possibly because by nature, I'm very proper and reserved, and it let me discover my wild side; maybe because Jane was actually a highly intelligent and strong female lead character; or maybe Tantor was just too darn cute! For whatever reason, the mystery behind this man has always fascinated me, and Alex Mallory's Wild gives readers a fresh new look into Tarzan's tale.
The world Mallory introduces us to is a bizarre combination of the beauty and simplicity of nature, and the terror of the thought of what may lie in the unknown. Cade has grown up hiding deep in the woods, with the warning from his parents that there's nothing left beyond, that humans are contaminated. And so he hides, and takes care of himself, until he sees others.
I know that sounds sort of dystopian/apocalyptic, but through Cade's eyes, it is. Cade's perspective was so interesting. He was very intelligent and intense, yet so naive about all the things we take for granted. There was so much depth to his character that something so impossible to imagine as an uncivilized person in a hyper-civilized world still seemed believable.
Dara, though, I struggled with as a character. She was so smart, and so compassionate towards Cade, but something just didn't click with her. I think some of that may be the love-triangle she created for herself between Cade and her long-time boyfriend, Jake. I understood her struggle, but I felt bad for both of the boys while she was choosing. Still, I admired her as a character and the depth she had.
I loved Mallory's writing style, and it was evident that she had put so much research and effort into this novel. The result, Wild, is an intense and fiercely creative reimagining of Edgar Rice Burroughs' classic story that will not soon be forgotten.
GIVEAWAY TIME!
DETAILS:
A Wild Prize Pack Featuring: a signed, finished copy of WILD, a copy of Edgar Rice Burroughs' TARZAN OF THE APES, a DVD (region 1) of Greystoke: Legend of Tarzan of the Apes, bookmarks, and a stuffed plush flu microbe. (US Only)
SPECIFICS:
- US only
- Must be 13 or older to enter
- Giveaway starts July 1st to July 9th
- All entries are double-checked and false entries will be disqualified
- Winner will be notified via email and needs to answer in 48 hours letting us know if he/she accepts the prize and send us his/her full name and address.
- Your personal information won't be used or be seen unless you're the winner of the giveaway. We won't sell it nor use it in a bad way.
- Tour Hosts are not responsible for any lost or stolen items
ABOUT THE AUTHOR:
Alex Mallory is a pen name for YA author Saundra Mitchell. She's a big fan of reading, history, camping and competitive M&M sorting.
She once crossed a dilapidated train trestle in the middle of the night, 200 feet above the Wabash River, in a futile attempt to prove her love to someone who had no idea she existed.
1) She lived to tell about it. 2) It didn't work. 3) She doesn't recommend it.
Find her here:
Thank you to the amazing team at FFBC for planning this tour! Follow the tour below!